Fox Vision is a new distribution company established at the beginning of 2015 by merge ring Pro Vision and Union film that were founded in 1990 in Serbia.
Pro Vision, now Fox Vision, is engaged in production and distribution of movie titles in theaters, on DVD and on television for the territories of Ex Yugoslavia in cooperation with the largest production companies such as Miramax, Europa film, Lionsgate, Summit, Icon and numerous independent film production firms.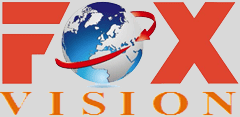 Our thoughtfully designed marketing campaign aims at forming public taste high lightening the quality and not the quantity of films which is proven by great number of viewers that enjoys our movies.
This is the orientation that provided reputation and respect with our audience which knows that each of our titles is a financial and artistic hit. According to box office reports we are among top three distributors in the country.
Apart from distribution of foreign films Fox Vision also contributes to development of local cinematography. We are producers or coo producers of domestic films such as Deserter, Third charm that was seen by 100 000 viewers around the country.
Our best distribution project is without doubt the film Munje (Flashes) which influenced the Generation X and became most watched film of the nineties.
The thing that differs us from other distributers in the region is a great number of TV titles released in national and local TV stations RTS, Pink, TV Prva and S.
The CEO of the company is Zeljko Perkunic who in cooperation with young marketing experts wishes to bring art closer to audience.